This roundup of paleo and AIP Game Day Recipes is filled with simple, healthy and tasty snacks, munchies and appetizers for you to enjoy as you watch the Super Bowl.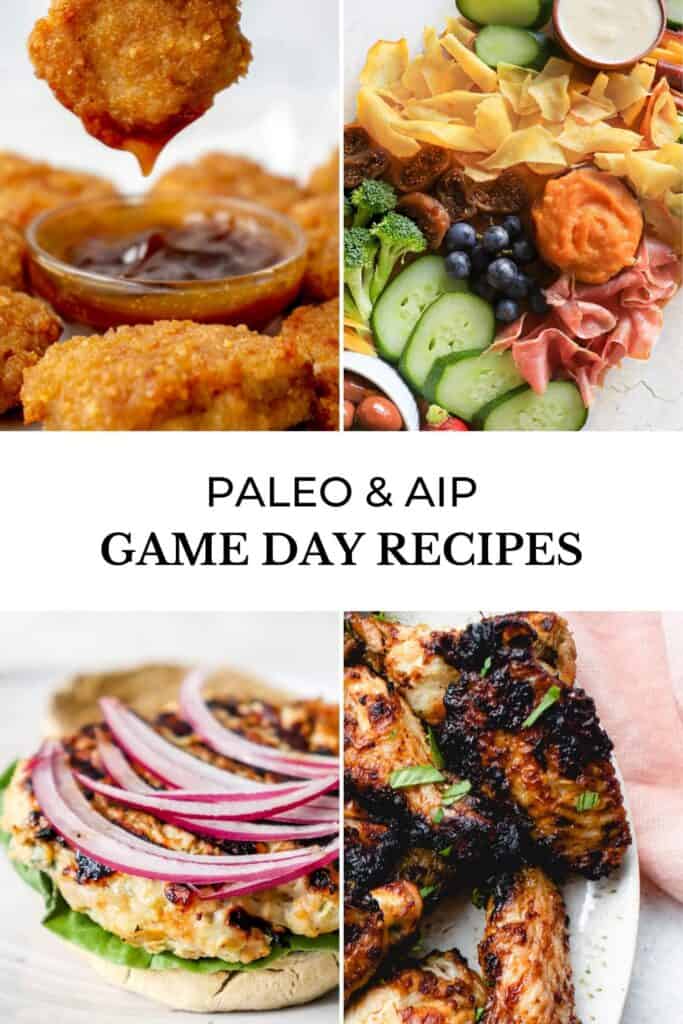 I'm the first to admit that I have no interest in football and watch the Super Bowl for snacks and (sometimes) for the the half time show. Who's with me? If you're here it's likely because you're also into food and this roundup of paleo and AIP Game Day recipes is filled with all the right munchies.
Savory AIP Game Day Recipes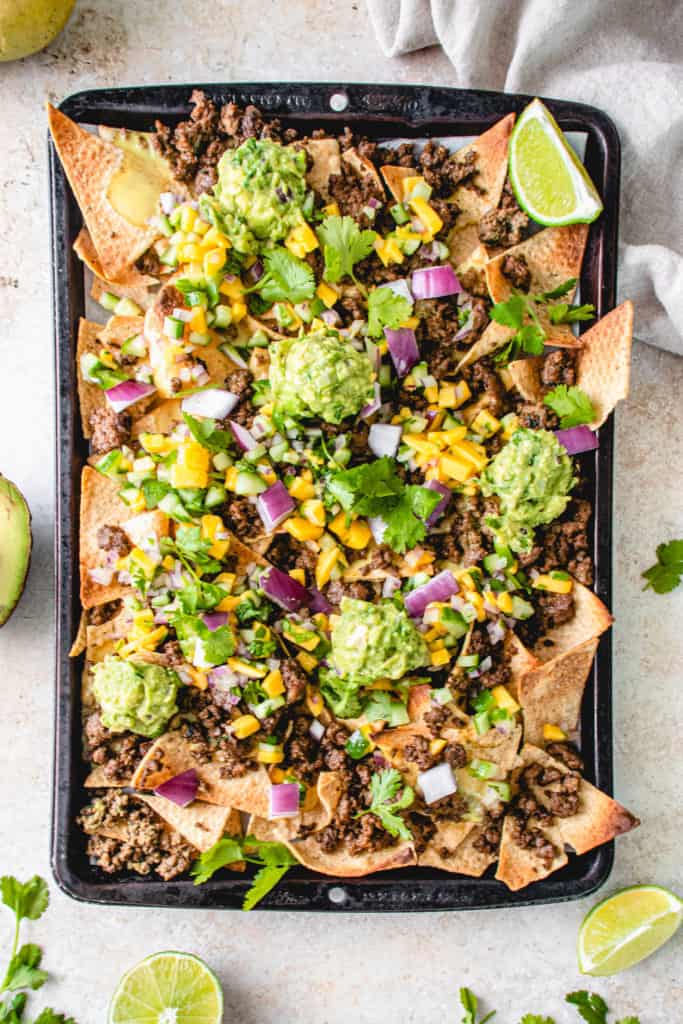 These loaded AIP nachos are a dream come true. Made with AIP taco meat, paleo nacho chips, a dairy-free nacho cheese sauce, nightshade-free guacamole and salsa, they will knock your socks off!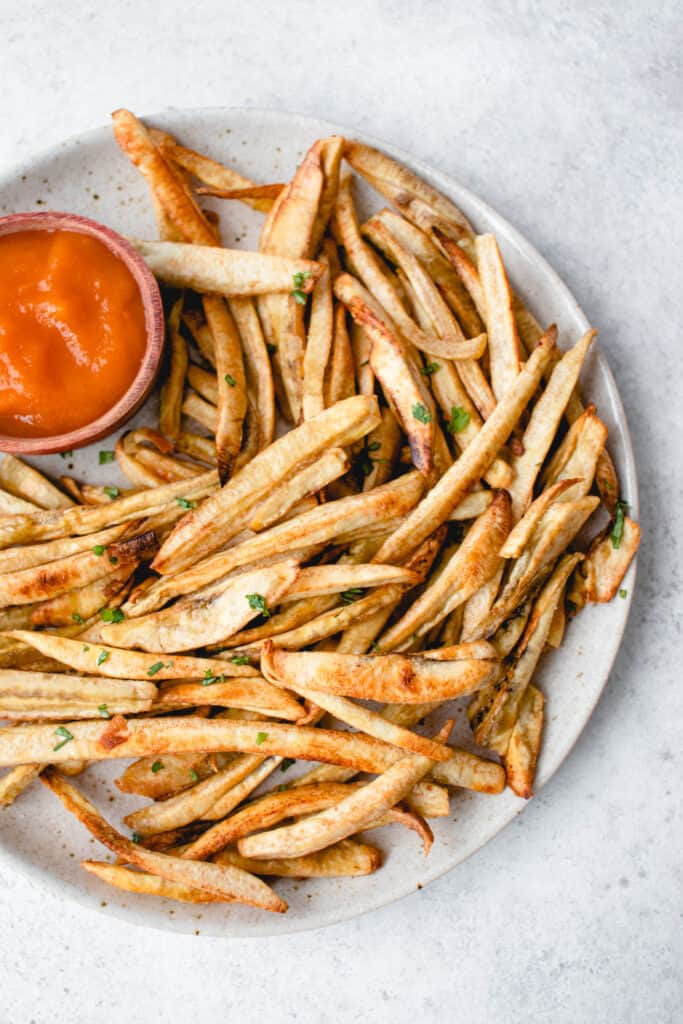 Banana fries you say? Yes! But these are made using unripened green bananas so they have absolutely no sweet taste as long as they're totally green. They're crispy and delicious and can be made in either the oven or air fryer. Serve with nomato sauce, or your favorite AIP ketchup.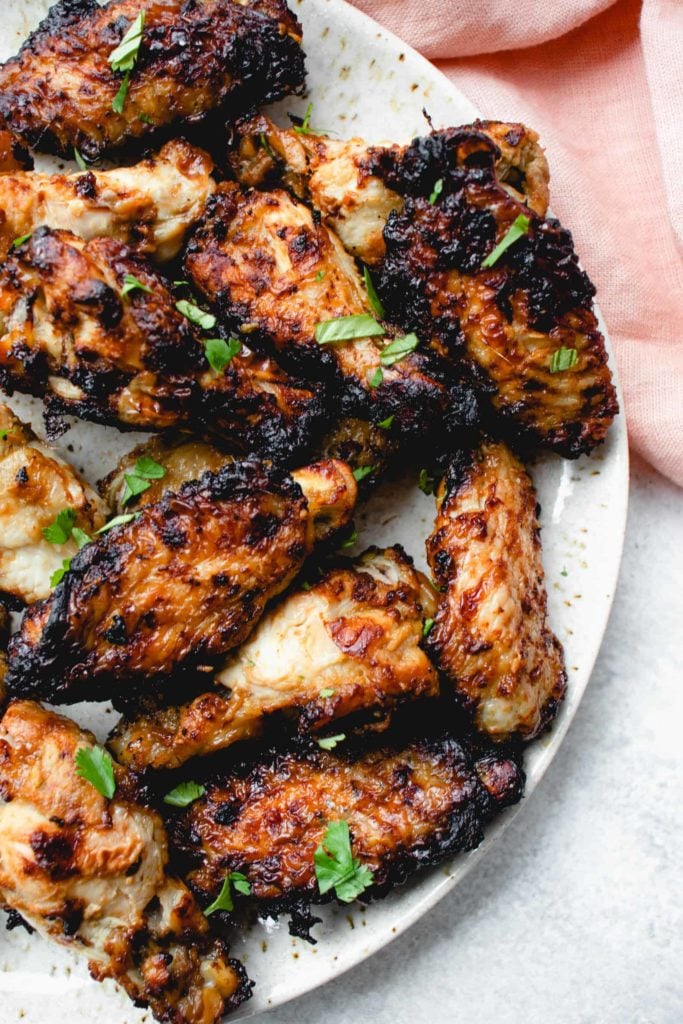 These wings are one of the first recipes I posted to the blog. They're the perfect paleo and AIP game day or anytime snack.
These Peach Ginger Chicken Wings are quick, easy and flavorful. Frozen peaches work well in this recipe too!
These AIP Beef Meatballs are tender and juicy and bursting with flavor. They're so good they don't need a sauce but feel free to serve them with some nomato sauce or guac.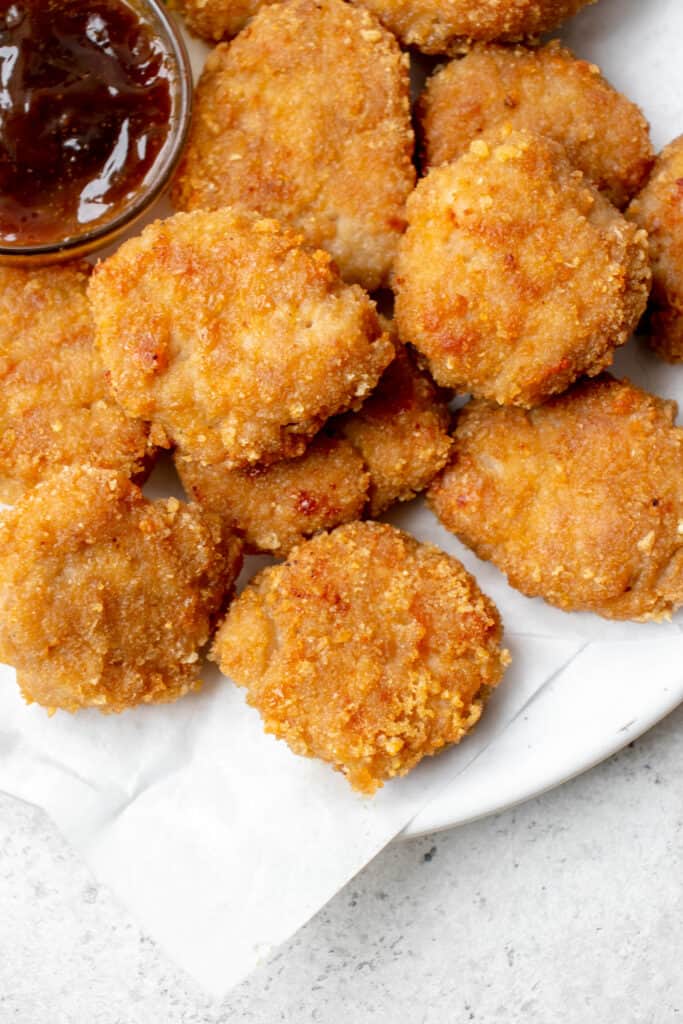 These AIP Chicken Nuggets are crispy on the outside thanks to delicious panko pork rinds and soft and juicy on the inside. They take no time to make and I've provided both a stovetop and airfryer option. They're AIP, paleo and Whole30!
These fun and tasty patties are made using plantains and green bananas and stuffed with a savory beef filling that can be customized!
This AIP and nightshade-free recipe for Guacamole with Preserved Lemons packs a flavourful punch. Preserved lemons add a beautiful tang and intense lemony flavour that will keep you wanting more.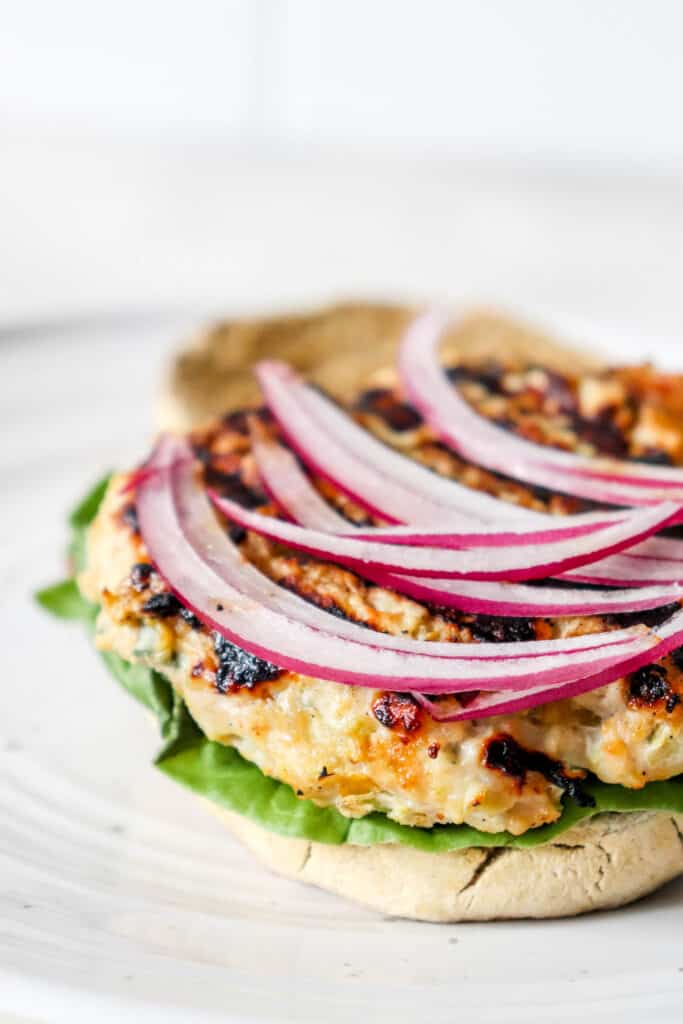 I love these veggie-packed turkey burgers on Butternut Squash Biscuits. For some extra fun, make them mini like sliders!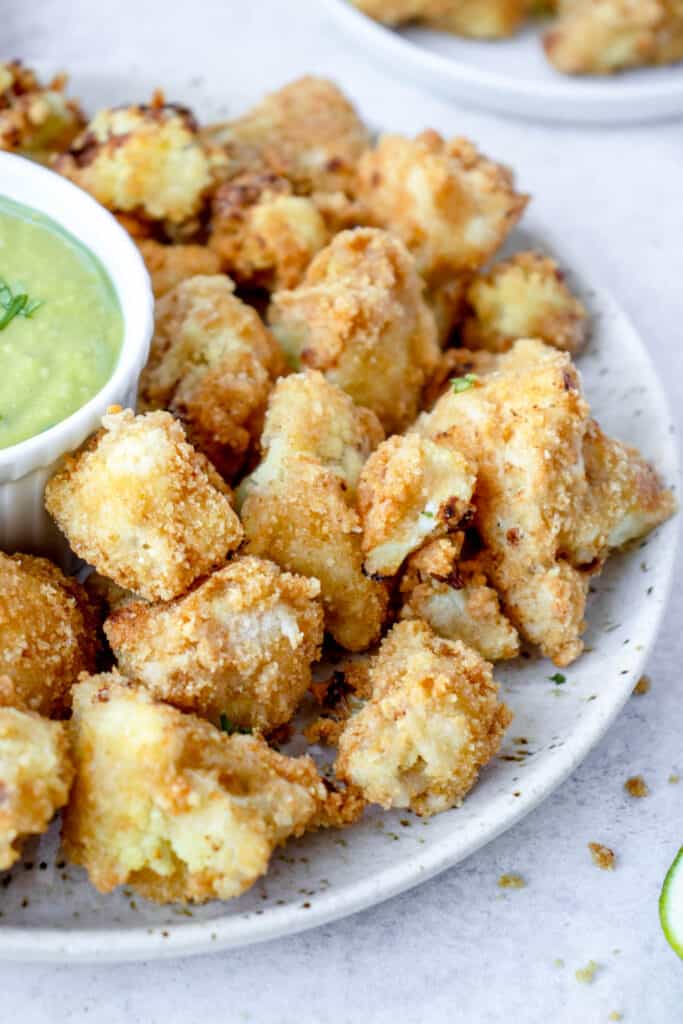 Craving a crunchy, savory and healthy bite-sized snack? These paleo air fryer cauliflower bites are the perfect paleo and AIP game day snack, date night or anytime appetizer.
These paleo and AIP cod fritters with tamarind sauce are a delicious and filling appetizer perfect for game day!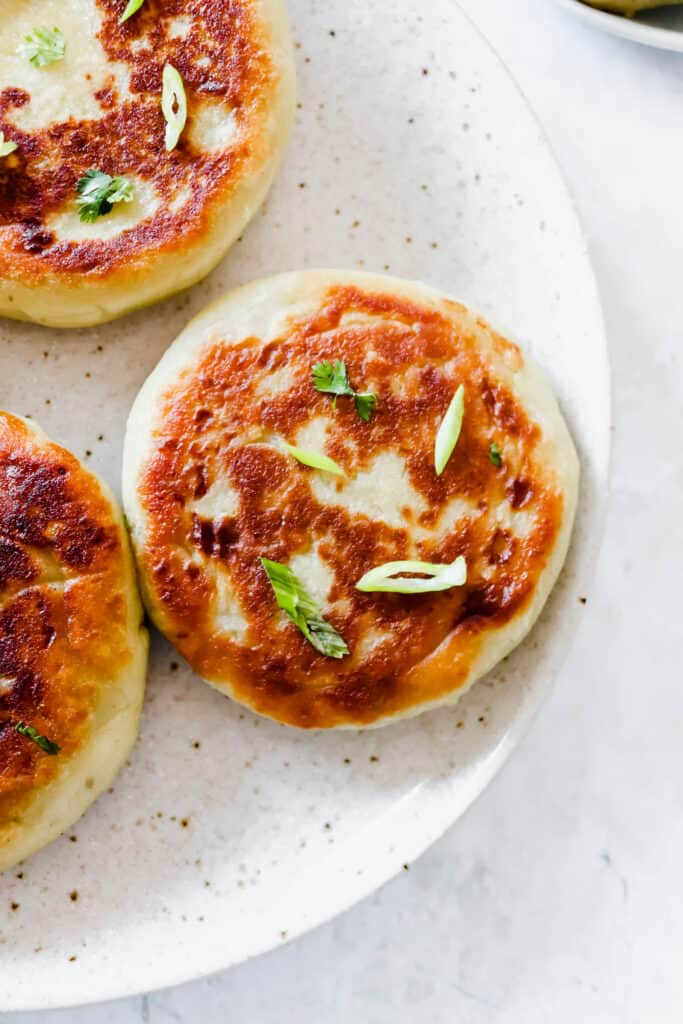 These paleo and AIP Stuffed Sweet potato cakes are a blog favorite. They're fun, filling and delicious and you can customize them according to your preference.
Put together a grazing board with AIP compliant charcuterie, crudites and dips of your choice. Here are some of my favorites.
Sweet AIP Game Day Recipes
Any game day recipe roundup must include some sweet and savory options. Here are some of my favorite paleo and AIP snack recipes of the sweet variety.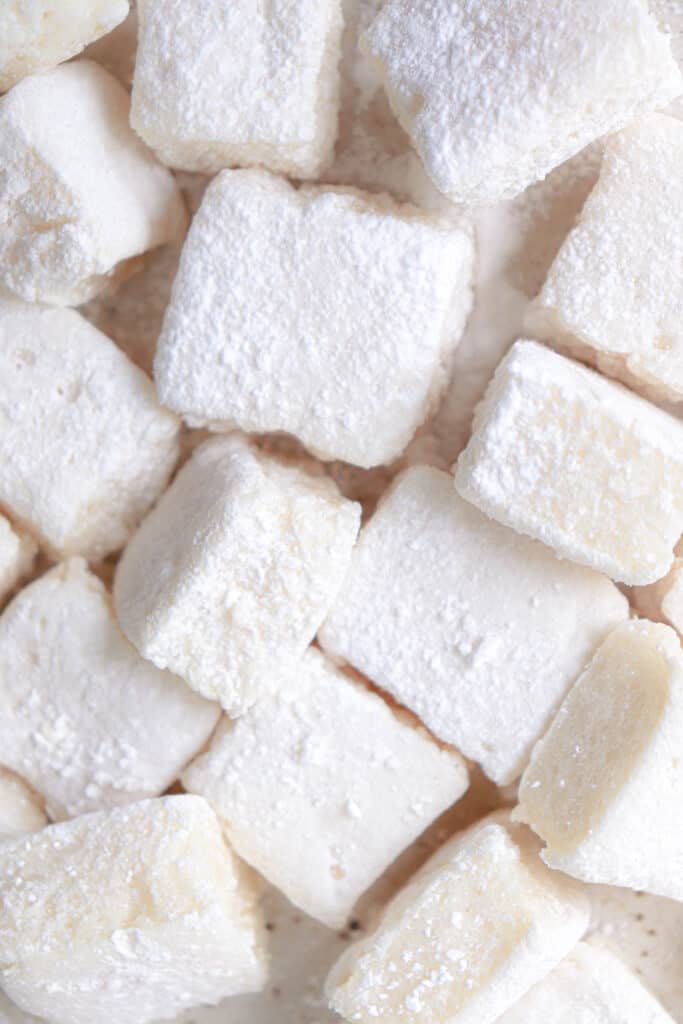 Made with just five ingredients that you probably have in your pantry right now, these fluffy marshmallows are AIP and paleo and absolutely delicious.
These AIP donuts are delicious and fluffy, yeast-free and also vegan. An optional lemon coconut glaze tops these off for the cutest treats!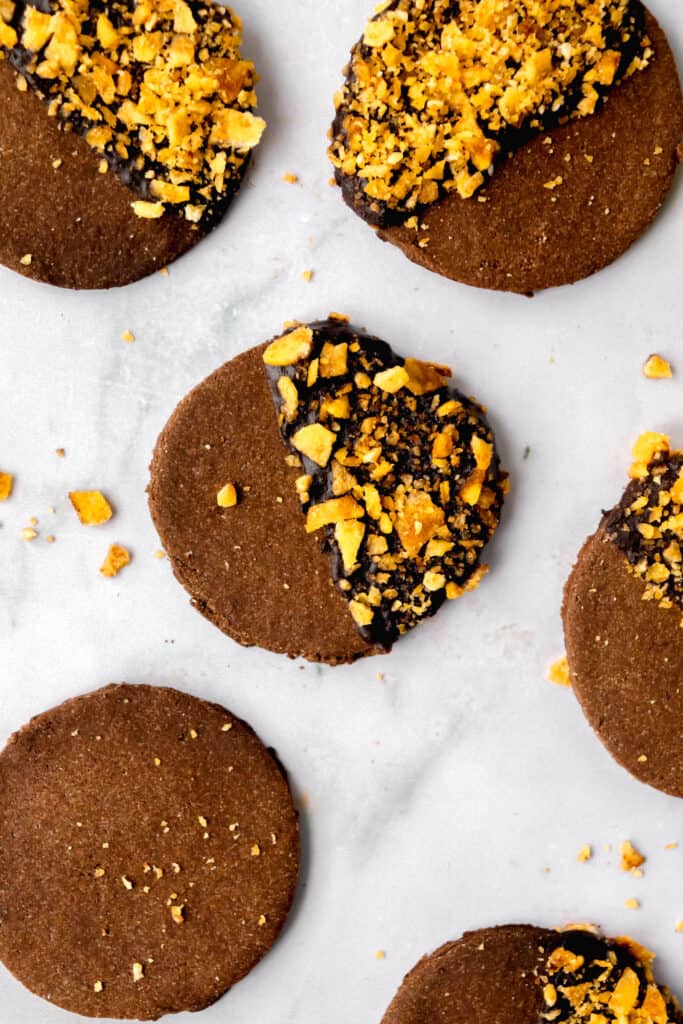 These paleo and AIP "chocolate" plantain chip cookies are the perfect blend of sweet and savory – they're light, crispy and so tasty.
This milkshake is thick creamy, dairy free and has no added sugar. It's AIP, paleo, vegan and delicious. Whether or not you're watching a game, a milkshake is always a good idea.
If you enjoyed any of the treats featured in this roundup of paleo and AIP Game Day Recipes, be sure to snap a picture of the finished product and share it with me on Instagram by tagging @healmedelicious and using the hashtag #healmedelicious.