Want to learn how to make grain free pie crust that rivals traditional gluten-filled pie? This post contains everything you need to know including recipes, tips, tricks and more.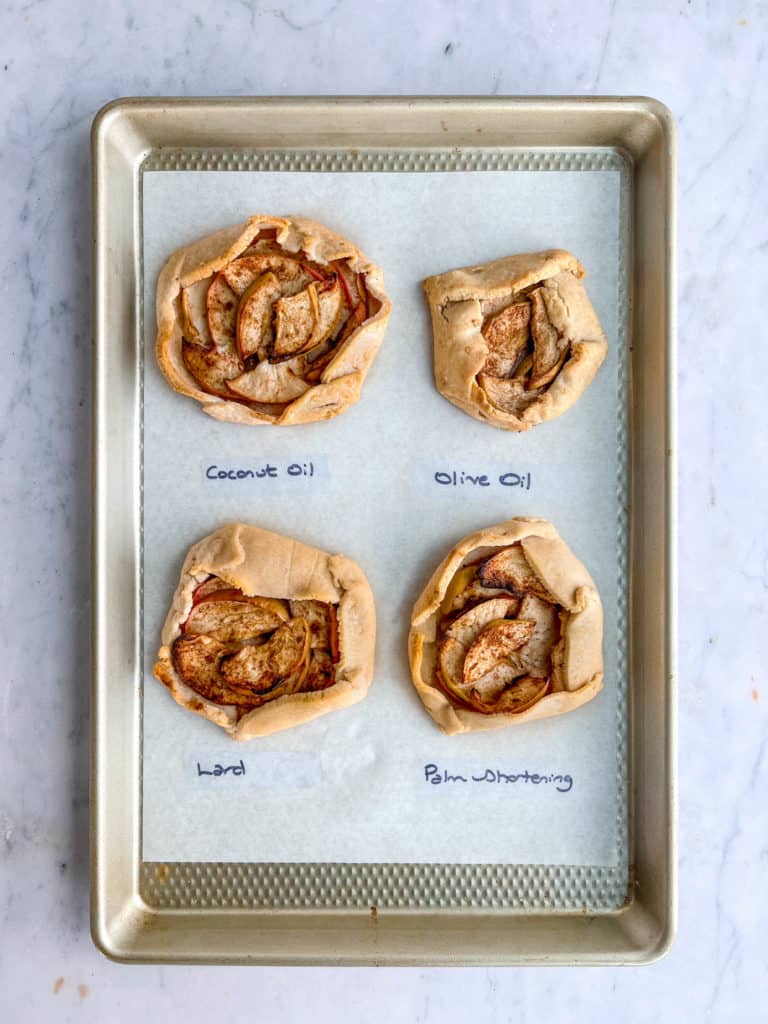 Grain-free pie crust is not only possible but can be super delicious and easy with the right tips and a little bit of understanding of baking science. This post contains recipes for three different AIP, paleo, vegan, grain free pie crusts and one AIP/paleo pie crust made with lard. There's something for everyone! Before we get started though, let's cover some basics.
What flour should I use?
Since the recipes on this blog conform to the autoimmune paleo protocol, they are not only grain free, but nut free, egg free, dairy free. In my experience, the flour that performs the best for pie crusts and meets all of those requirements is cassava flour. I recommend Bob's Red Mill cassava flour in each of my recipes for these crusts because that's what I've tested most extensively. AIP and grain free flours really do vary quite a bit according to brands (unfortunately).
What fat should I use?
In lieu of butter, there are a variety of different fats that can be used to create a flaky, grain free pie crust. Here are three variations for vegan, grain free pie crusts and one non-vegan option that uses lard – a popular AIP fat.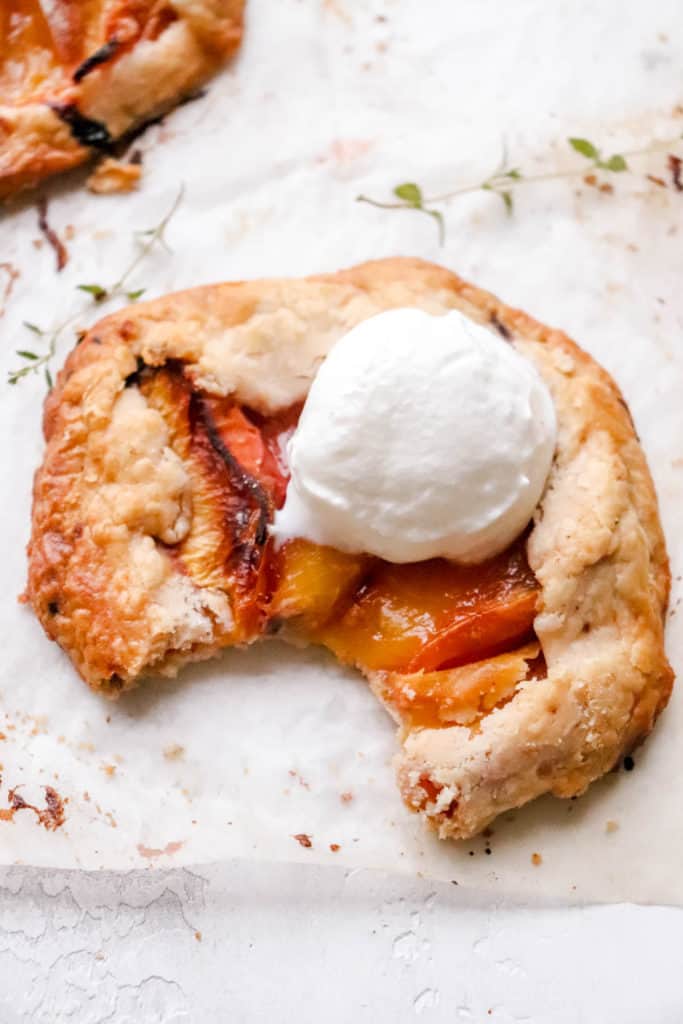 When using coconut oil in pie crusts, I recommend freezing your oil. The little clumps of cassava flour and frozen coconut form noticeable air bubbles that result in a crust that is perfectly crispy. It's definitely denser than your traditional pie crust and has more of a cracker type crumble than flakiness. Taste wise, as with many recipes that use unrefined coconut oil, there will be a noticeable coconut oil flavor. This lends itself well to things like apples, peaches and other fruits but if you don't enjoy the coconut flavor, keep reading!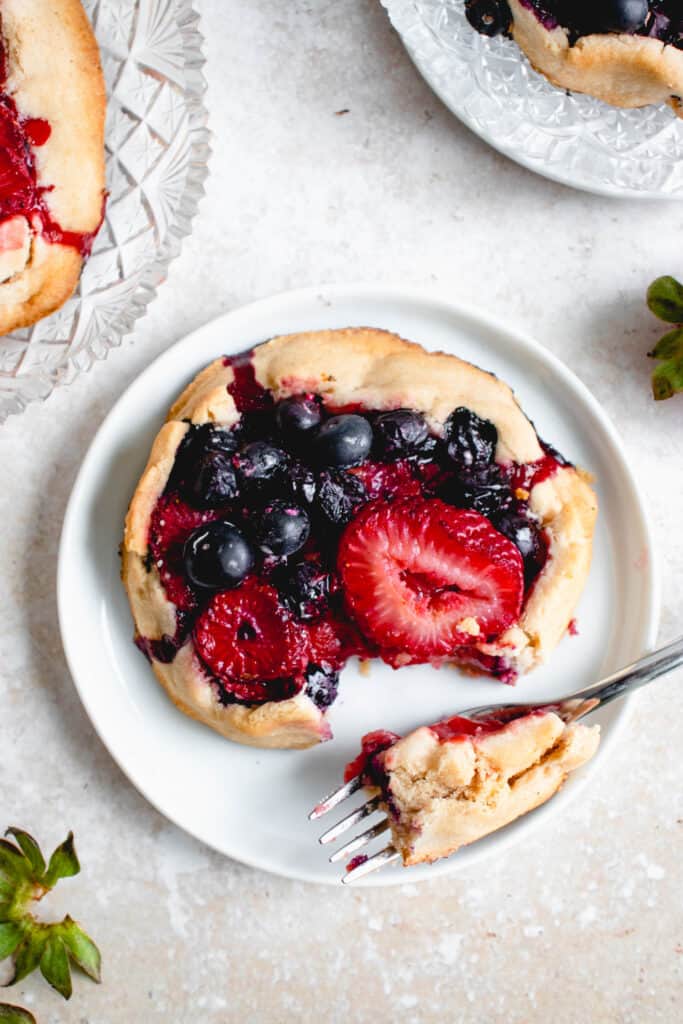 Palm shortening was actually the preferred choice of fat for pie baking in the fifties and sixties. The high fat content of shortening makes for a lovely tenderness and interior texture to grain free pie crusts that is flaky, not too oily and has a really neutral flavor that lends itself to both sweet and savory fillings. Like with coconut oil, I recommend freezing the palm shortening before using it to help create pockets of air for a flakier crust. If the shortening is too warm, it will combine into the flour and make the dough a lot denser.
I tend to measure out the necessary amount of palm shortening and leave it in the freezer until it is solid. I then chop it into a few pieces before placing it into a food processor and pulsing it into pea-sized pieces. You can then add the other ingredients right into the food processor or use a pastry cutter or fork to work the shortening into the dough. I have two grain free pie crust recipes that use palm shortening: AIP Coconut-free Pumpkin Pie and Mixed Berry Galettes
You might be thinking: olive oil? Don't worry, your crust won't necessarily taste like olive oil! Keep reading! Visually, olive oil crusts I find to bake more evenly brown than some of the other vegan grain free, crusts. The olive oil results in a crust that is crispy on the outside, soft and a little flaky. The crust can be slightly fragrant depending on what variety of olive oil you use. I recommend using a lighter variety olive olive so that it doesn't compete with sweet fillings like in this paleo apple tart. Olive oil is also a really lovely choice of fat to use in savory tarts.
Lard Pie Crusts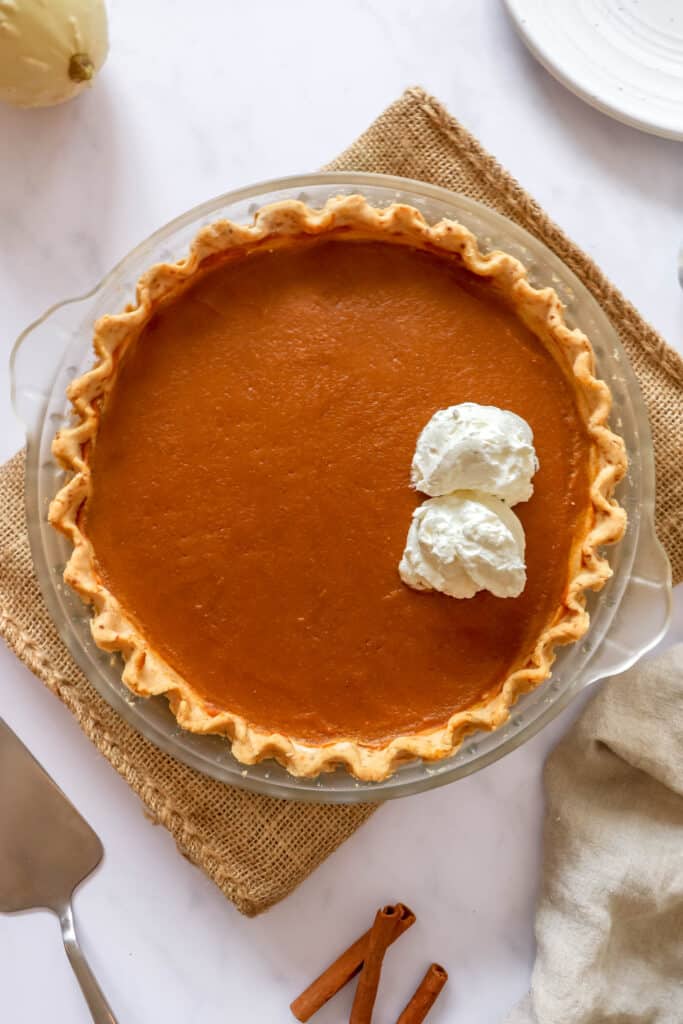 For a non-vegan variation, you can opt for lard in your pie crusts. I find this to be one of the easiest fats to work with and it creates a crust that is crispy and slightly chewy. The flavor of lard definitely lends itself better to savory fillings, but it pairs really well with apple! If you'd like to try it out, you can substitute the same amount of lard for shortening in this recipe. You can use the lard at room temperature which is generally a thick, creamy/spreadable consistency.
You can also experiment and combine fats in your grain free pastry doughs! I love a lard and shortening combo!
What are some of your favorite Vegan, Grain Free Pie Crust recipes?
Apple Galette – This recipe's included in my AIP Holiday Eats eBook!
If you try any of these recipes, I would love it if you would give them a star rating and short review. Also, be sure to snap a picture of the finished products and share with me on Instagram by tagging @healmedelicious and using the hashtag #healmedelicious.
Enjoy learning these How To's of Grain Free Baking and want more? Click here to get on the list to learn more Grain Free Baking Secrets coming at ya in 2022!