Looking for healthy and easy Paleo Thanksgiving recipes? This roundup of delicious and comforting grain-free Thanksgiving recipes for appetizers, sides and desserts is perfect for your holiday menu.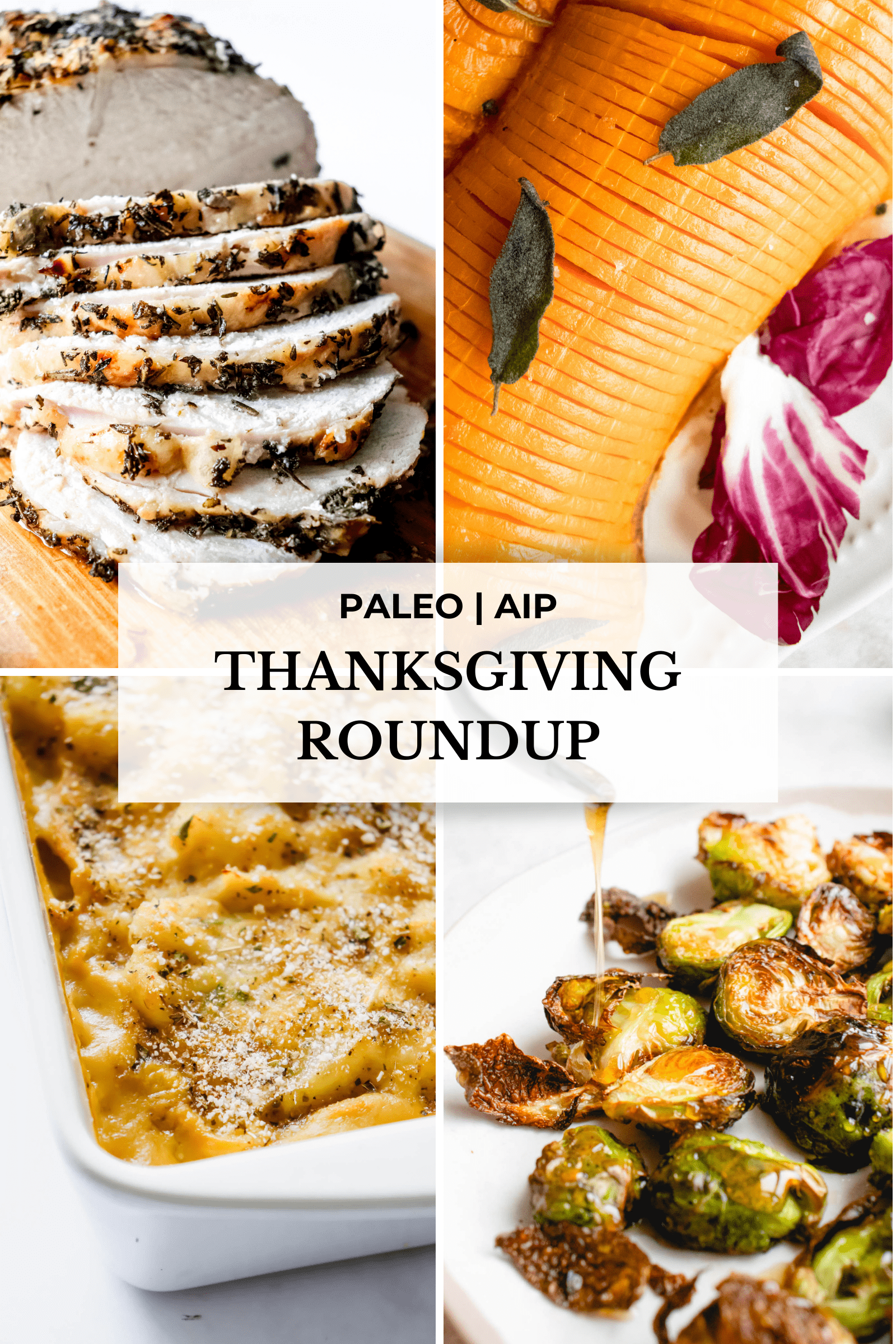 Paleo Holiday Recipes
The following roundup includes some of my top recommendations for AIP/Paleo recipes for your holiday gatherings.
First up is my AIP Holiday Eats eBook.
AIP Holiday Eats contains many of the holiday classics and some of my Caribbean inspired festive recipes including stovetop stuffing, Caribbean mac and cheese, and baked pineapple ham. There's something for everyone here, whether you're AIP, paleo, vegan, or working with dietary restrictions like coconut-free. Get your copy here.
And now… the recommendations for your Paleo Thanksgiving menu.
On Thanksgiving….
Debunking the many myths around Thanksgiving doesn't mean we can't share food with family and friends. Rather, it means that we're committed to acknowledging the pain upon which this holiday was founded. This is important so that we can stop perpetuating injurious stereotypes and narratives about indigenous people that continue to contribute to their marginalization in society today.
If you're interested in (un)learning, here are some great resources for discussion with kids and family about the "myth of Thanksgiving" in the United States.
If you enjoyed these Easy AIP/Paleo Thanksgiving Recipes, check out my AIP Holiday Eats eBook. If you try any of these recipes, be sure to snap a picture of the finished product and share it with me on Instagram by tagging @healmedelicious and using the hashtag #healmedelicious.