Here is a roundup of some great AIP, paleo, and many coconut-free recipes that are perfect for a holiday celebration.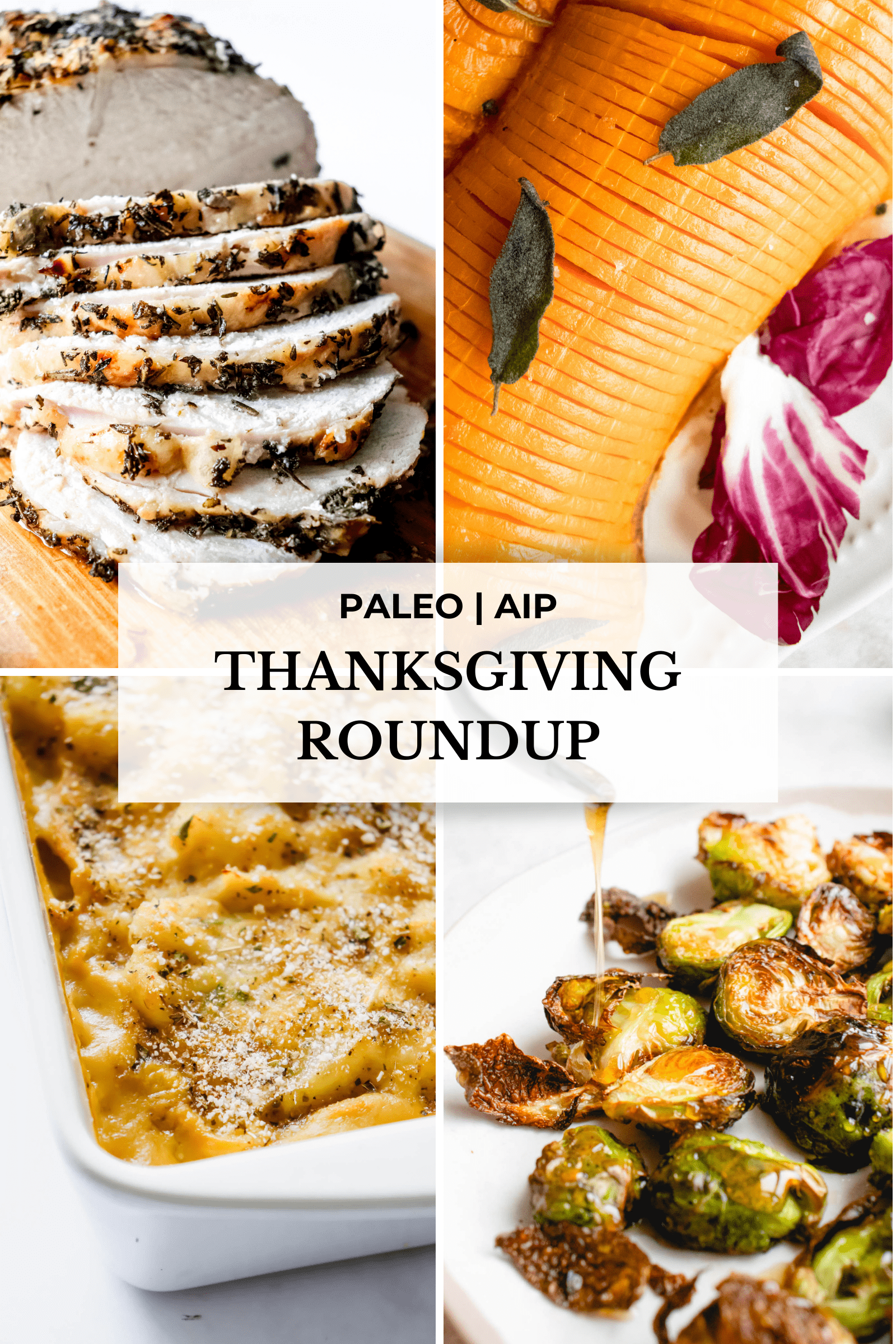 On Thanksgiving….
Before I get to sharing recipes, it's important to me to address the "myth of Thanksgiving" that exists in North America, both here in Canada and in the United States. That is, the somewhat glorified portrayal of harmonious relationships between Indigenous people and colonists, the celebratory feasts that they supposedly collectively held and in turn, that non indigenous folks continue to hold on the November holiday today. Debunking the many myths around Thanksgiving doesn't mean we cannot share food with family and friends but rather, that we are committed to acknowledging the pain upon which this holiday was founded, and to stopping the perpetuation of injurious stereotypes and narratives about indigenous people that continue to contribute to their oppression and marginalization in society today.
If you're interested in (un)learning, here are some great resources for discussion with kids and family about the "myth of Thanksgiving" in the United States.
Recipe Roundup
The following roundup includes some of my top recommendations for recipes for holiday gatherings.
First up is my AIP Holiday Eats eBook.
AIP Holiday Eats contains many of the holiday classics and some of my AIP Caribbean inspired festive recipes including AIP stovetop stuffing, Caribbean baked mac and cheese, apple galette, and baked pineapple ham. There's something for everyone here, whether you're AIP, paleo, vegan, or working with dietary restrictions like coconut-free. Get your copy here.
Here are several other AIP/paleo recipes on the blog that are great for holiday celebrations:
Appetizer Ideas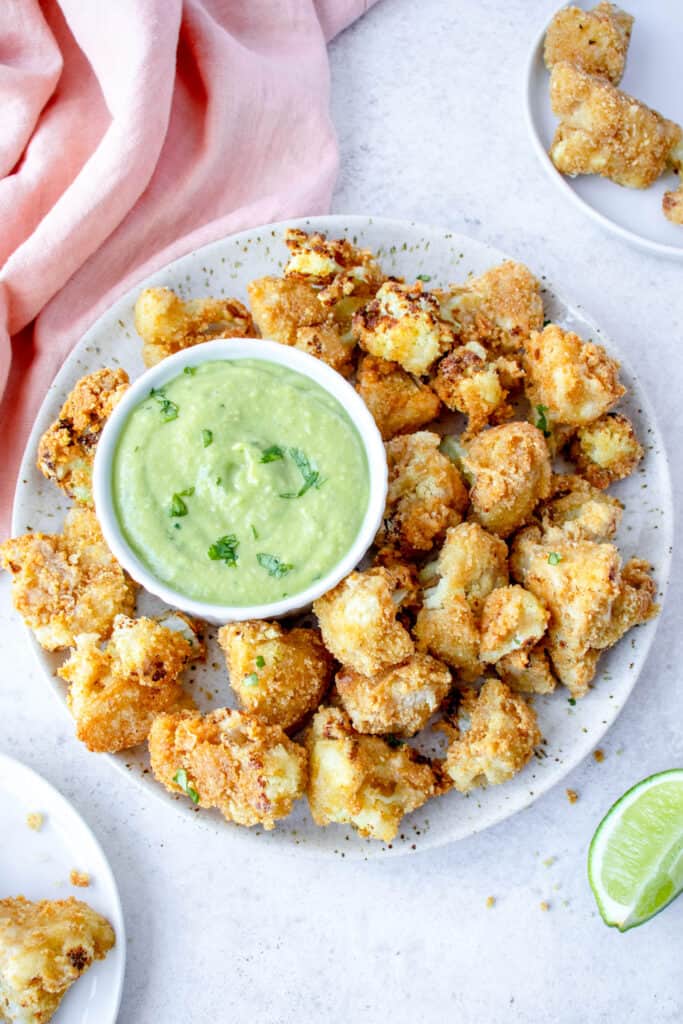 Side Dishes
Nightshade free, vegan and paleo, this roasted AIP Parsnip and Carrot mash is the perfect side dish for a hearty holiday dinner.
Veggie Sides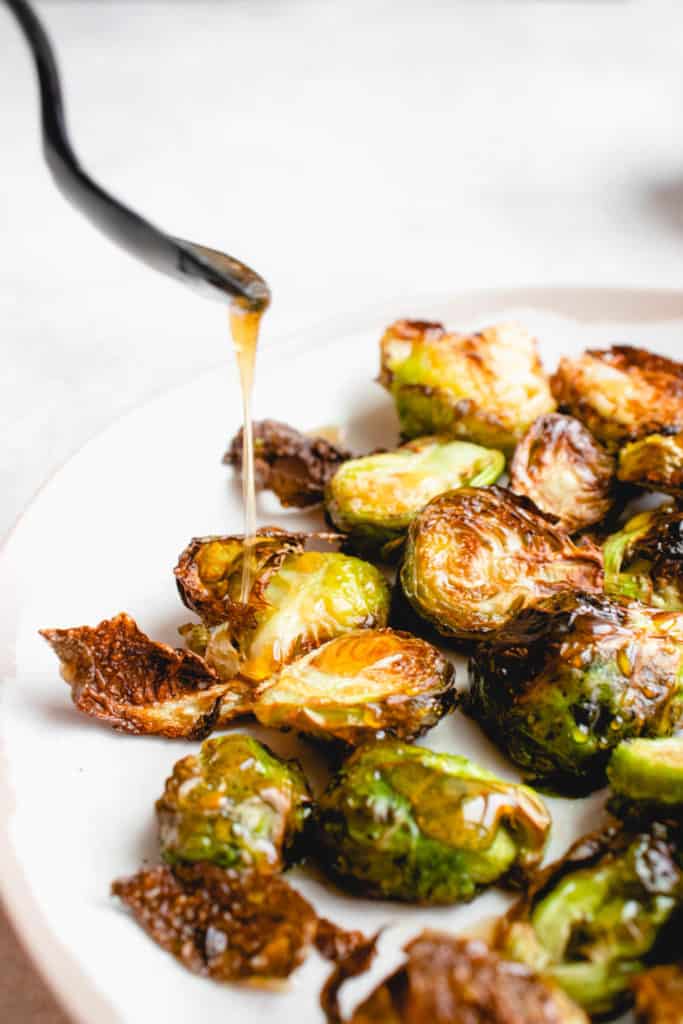 Here's a creamy dairy and coconut-free side dish that is AIP, paleo, vegan, Whole30 compliant and sure to please.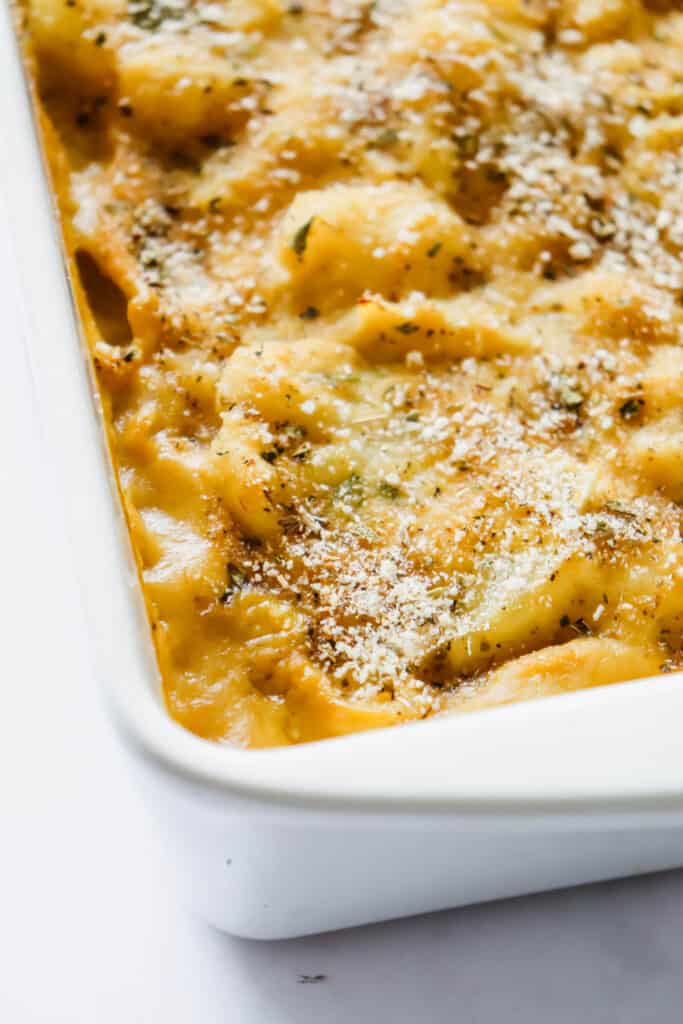 In this salad, sweet delicata squash is roasted with red onions and paired with finely chopped kale, dried figs and kohlrabi. The basil balsamic dressing is one of my absolute favorites and is so delicious from the fresh basil. It's the perfect Thanksgiving salad!
Mains
Don't want to make a whole turkey this year? My AIP Holiday Eats book contains a great recipe just for a turkey breast roast.
But you can also opt for something else altogether ….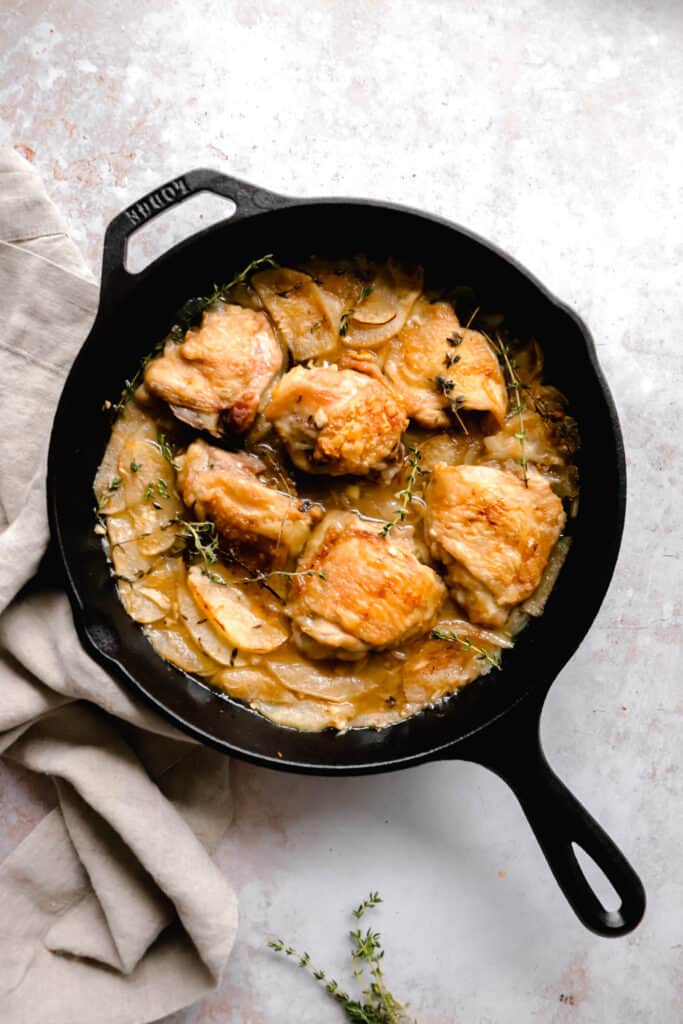 This one-pan dish is simple to make and comes together in under 30 minutes. It's got all the holiday flavors of cinnamon and apple and the fresh herbs of thyme and bayleaf that compliment the poultry so well.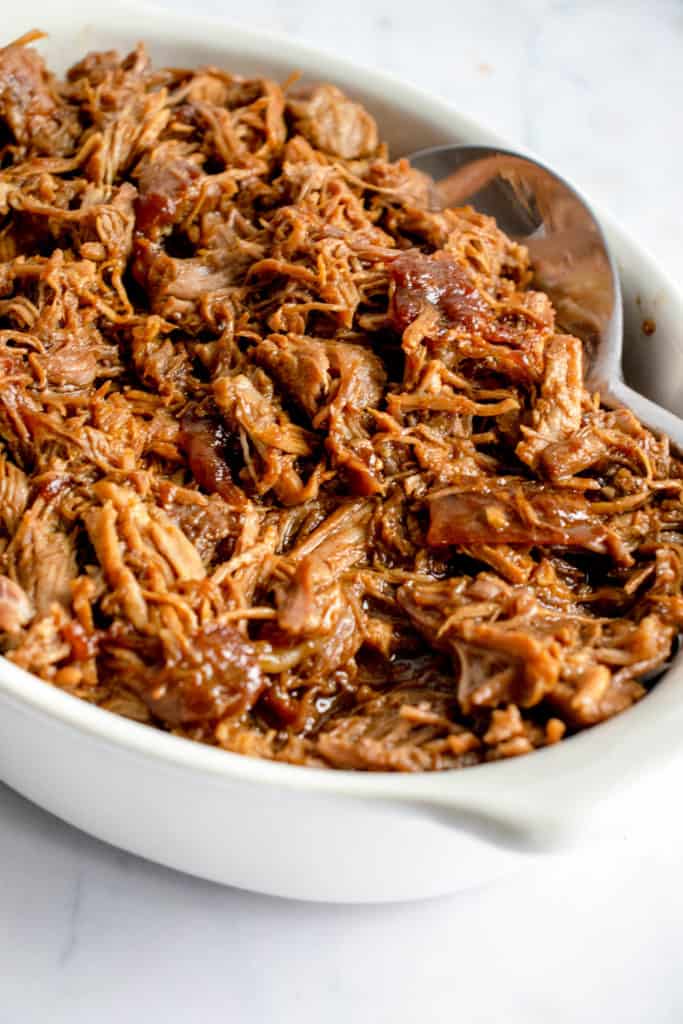 Desserts
This AIP, paleo pumpkin pie is also coconut-free!!
Move over pumpkin! This Apple Spice Cake is made with extra virgin olive oil for a soft, fragrant and absolutely delicious treat that is AIP, paleo and coconut-free. It's paired with a vanilla frosting that beautifully compliments the apple and spices.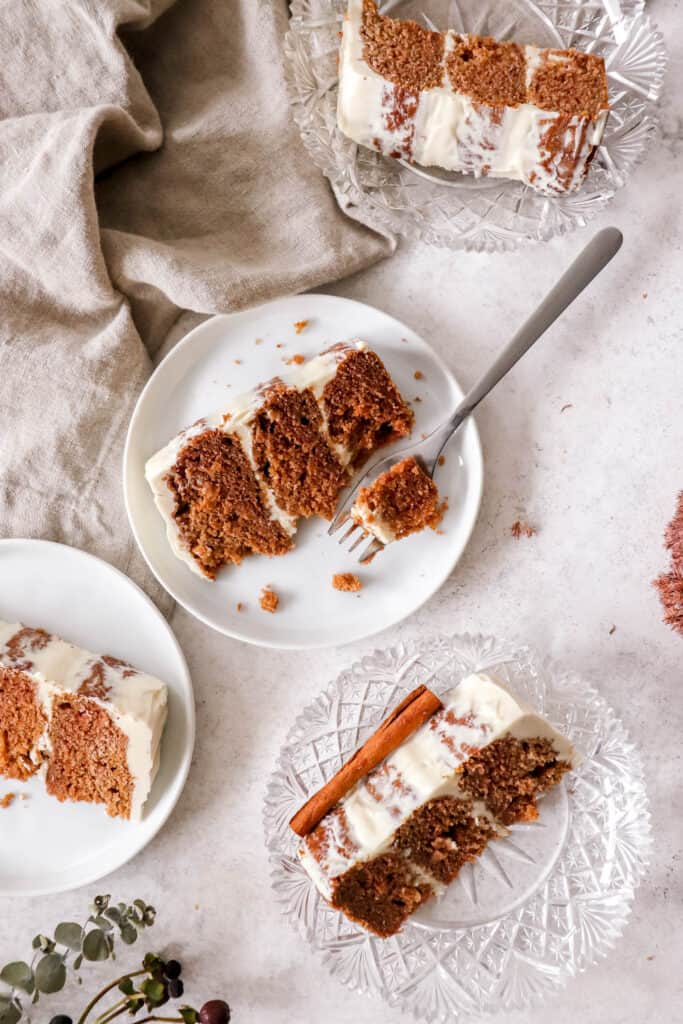 If you enjoyed these AIP Thanksgiving options, check out my AIP Holiday Eats eBook. If you try any of these recipes, be sure to snap a picture of the finished product and share it with me on Instagram by tagging @healmedelicious and using the hashtag #healmedelicious.