Wondering what foods to eat on the Autoimmune Protocol (AIP) diet and what foods to avoid to reduce symptoms of autoimmune disease and chronic illness? This post shares this information and includes free downloadable AIP diet food lists!
This post provides general information about the AIP diet and should not be taken as medical advice.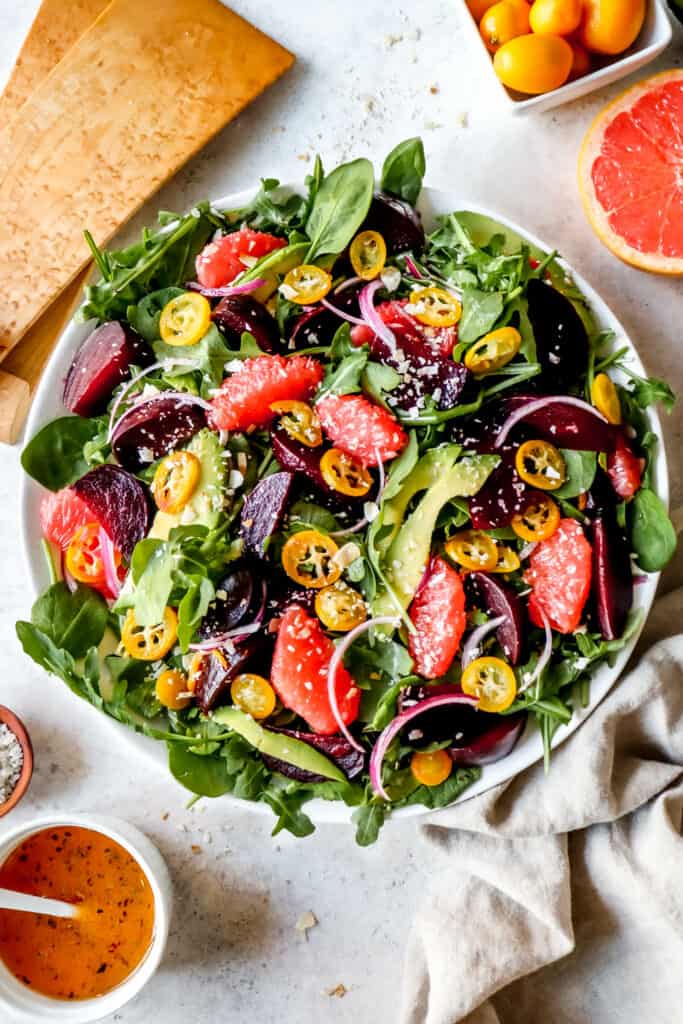 What is the AIP Diet?
*The Autoimmune Protocol or AIP is a holistic diet and lifestyle approach to managing autoimmune disease and chronic illness, that aims to reduce inflammation and other symptoms of autoimmunity and promote healing.
The AIP diet involves temporarily removing foods that may trigger autoimmune symptoms and cause inflammation, and focuses on including health promoting nutrient-dense foods like vegetables, organ meats and seafood. It aims to support the immune system, hormone regulation, and gut healing by eliminating common allergens and potentially inflammatory foods like grains, dairy, legumes, processed foods and refined sugar, like the Paleo diet.
However, the Paleo Autoimmune Protocol diet initially removes other foods that are allowed on a Paleo diet during its temporary elimination stage, like eggs, nuts, nightshades, and seeds. After the recommended 30-90 days of the elimination stage, when foods are slowly reintroduced during the reintroduction stages, it's easier to identify which foods can be tolerated or are causing symptoms.
What foods can you eat on the AIP Diet?
With what seems like so many restrictions, you may be wondering what you can eat on AIP. There really are lots of delicious, nutrient-dense, and anti-inflammatory options that support healing and are allowed in the AIP elimination stage, including:
Vegetables & Fruits (excluding Nightshades)
Organ Meats, Meats & Bone Broth
Fish & Shellfish
Herbs & Spices
Fermented Foods
Healthy Fats
AIP Diet Food List
Don't feel deprived on AIP! Download your non-exhaustive list of the foods that you can eat while following the AIP diet.
Vegetables
Eating a wide variety of colorful vegetables is the foundation of the AIP diet. With a recommended goal of 8+ servings a day, you can practically have as much as you'd like! This includes leafy greens, cruciferous vegetables, alliums, starchy veggies like root vegetables and tubers, sea vegetables or edible seaweed (excluding algae like spirulina and chlorella) and edible fungi.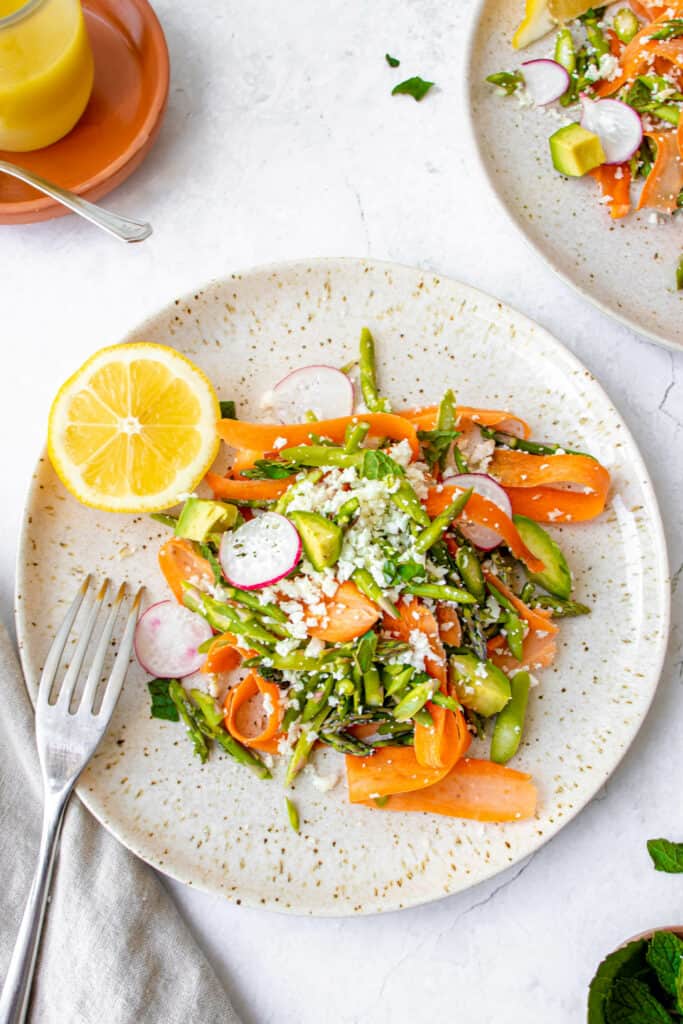 Fruits
Aim for a few servings per day to get a diverse range of fruits in an array of colors. Apples, berries, citrus fruits, melons, stone fruits, and winter and summer squashes are all AIP compliant, just remember to avoid all nightshades!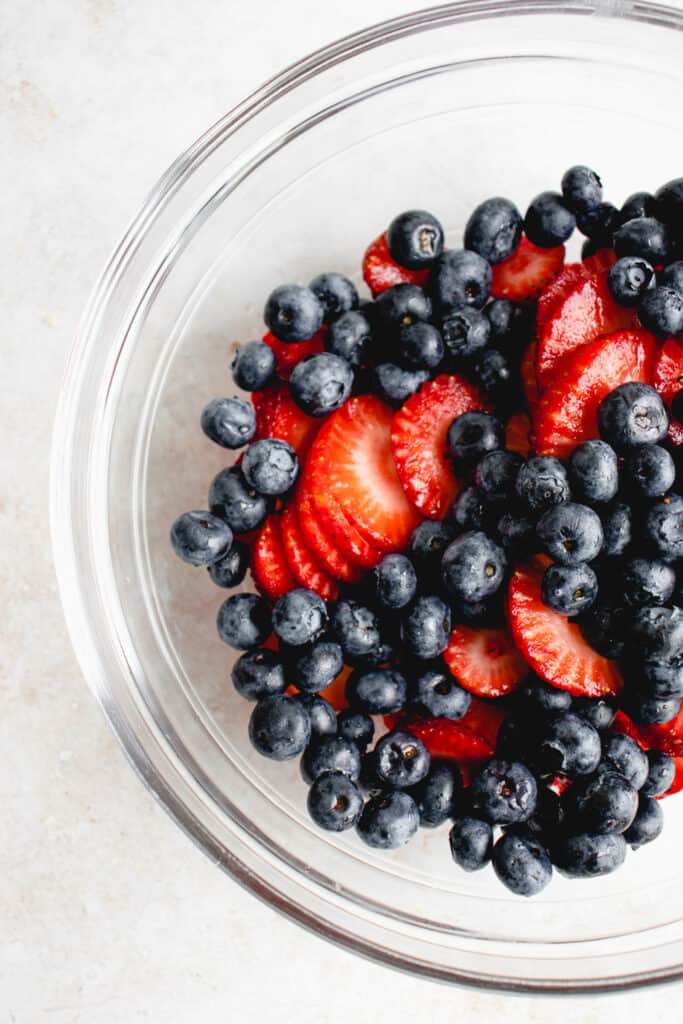 Meat, Fish & Shellfish
While there's a strong emphasis on high vegetable intake, it's essential to consume high quality animal proteins and meats on the AIP diet. The best sources are organ meats, fish and shellfish. Where possible, wild/pasture-raised/grass-fed meats are encouraged.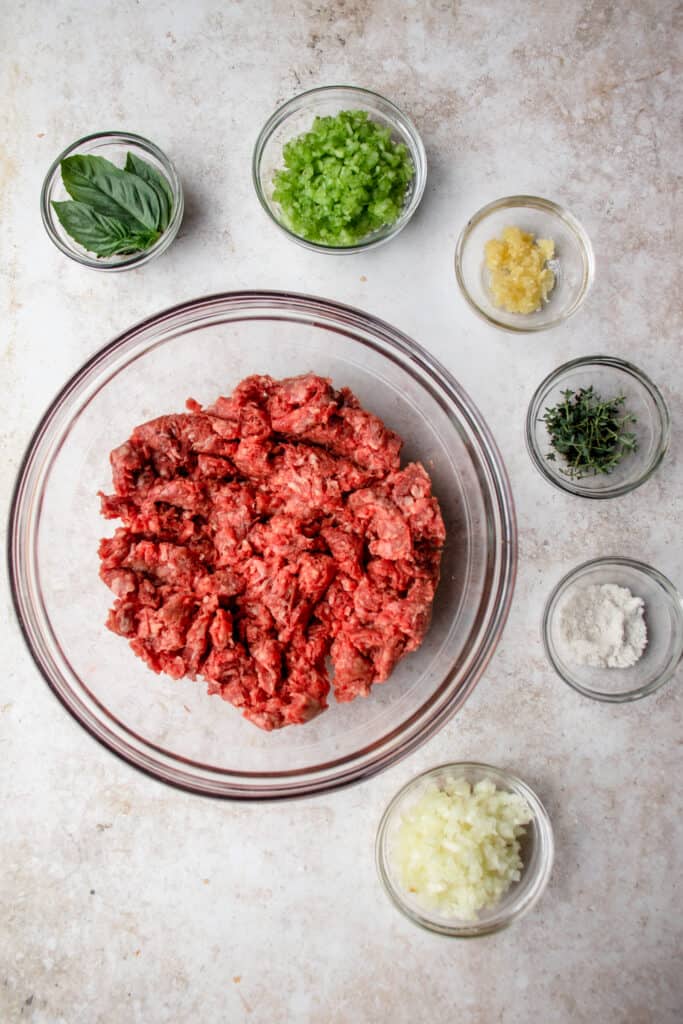 Fats
Animal fats like duck fat, lard and tallow, as well as fatty fish are all encouraged as well as high quality avocado oil, coconut oil and extra virgin olive oil.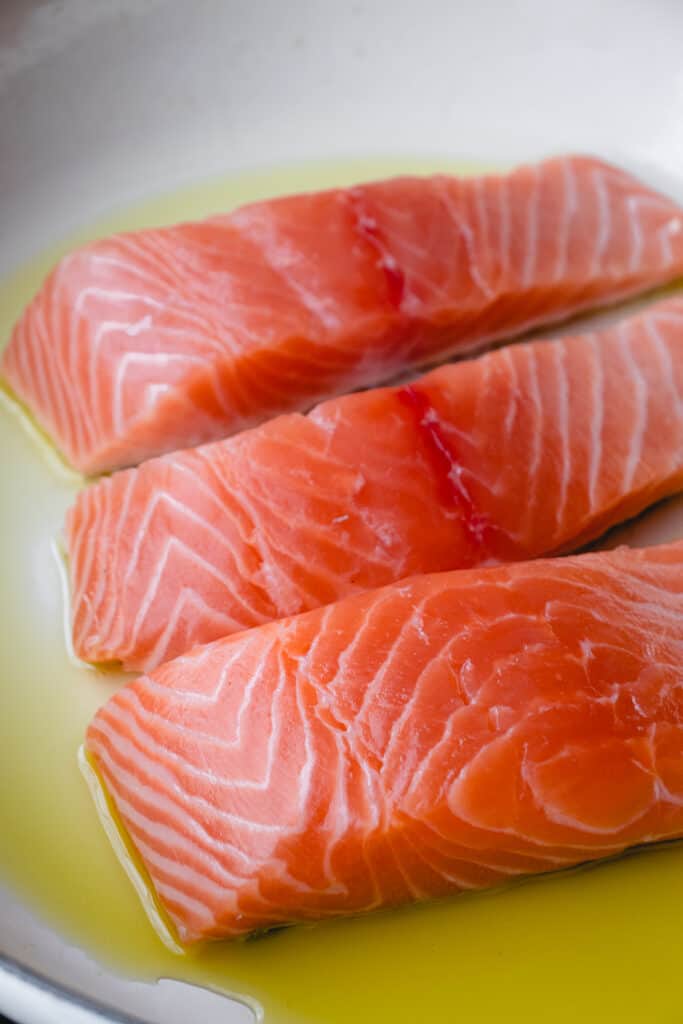 Fermented Foods
Coconut milk kefir and yogurt, sauerkraut, kombucha, kimchi and other fermented vegetables and fruits are all allowed in the AIP diet.
Herbs and Spices
Spice it up! Lots of fresh and dried herbs and spices are AIP-compliant except those derived from seeds or nightshades. Cinnamon, cloves, ginger and mace are great for AIP baking, while staples like parsley, sage, thyme, rosemary, and of course, sea salt are all a YES.
AIP Pantry Staples
Check the ingredients list of your store-bought goods to ensure they're compliant and free of additives.
Grain-free baking – arrowroot starch, baking soda, cassava flour, coconut flour, cream of tartar, green banana flour, sweet potato flour, tapioca starch, tigernut flour, gluten-free vanilla
Coconut products – coconut aminos, coconut butter, coconut cream, coconut flakes/shredded coconut, coconut milk, coconut water
Dried fruits – dates, dried cranberries, raisins
Unrefined sweeteners – apple sauce, coconut sugar, honey, maple sugar, maple syrup, unsulfured blackstrap molasses
Vinegars – apple cider vinegar, balsamic vinegar, red wine vinegar
Teas – including rooibos and caffeinated green or black teas (with only compliant ingredients)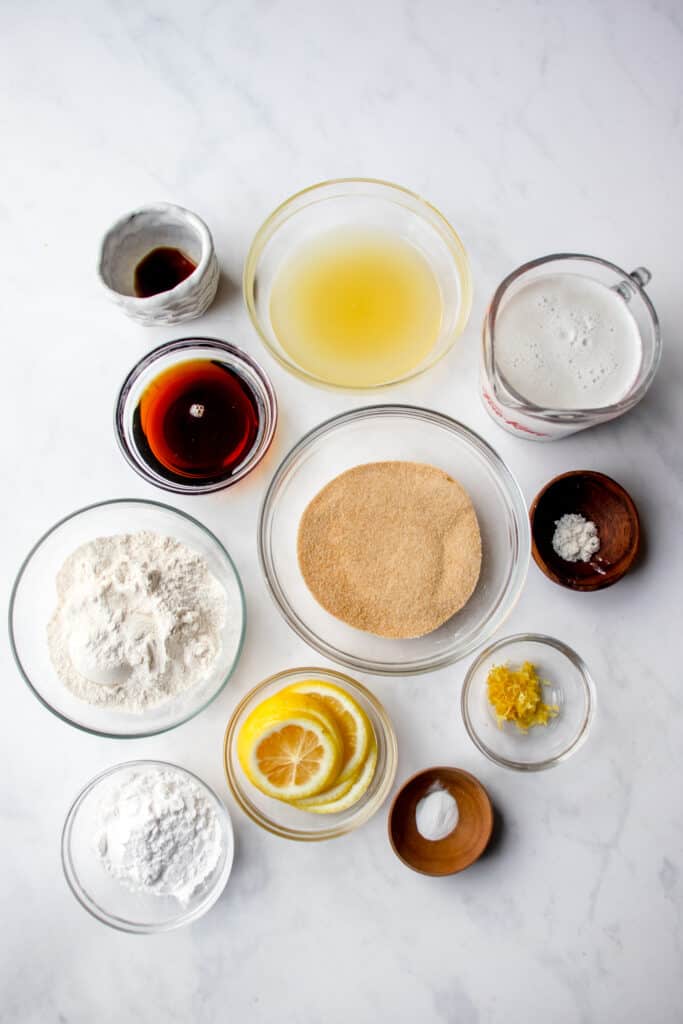 Foods to avoid on AIP Diet
In general, the foods that are temporarily eliminated on the Autoimmune Protocol diet are:
Grains & Pseudo-grains
Dairy
Legumes (including Peanuts, Soy)
Nightshades
Eggs
Nuts
Seeds (including Coffee)
Alcohol
Food Additives – Artificial Colors & Flavors, Chemical Additives, Emulsifiers & Thickeners
Processed and Refined Foods – Sugars & Sugar substitutes, Vegetable Oils, Trans Fats
Download a printable list of Foods to Avoid on the AIP Diet here.
Grains & Grain-like Seeds
All grains and grain-like seeds are eliminated including oats, wheat, chia, quinoa and rice.
Legumes & Beans
This includes chickpeas, green beans, peanuts, peas, soybeans and all soy derivatives like tofu and soy sauce.
Dairy
All dairy milk products and derivatives from all dairy animals (cows, goats, sheep) including butters, cheeses, creams, ghee, yogurts, and wheys.
Eggs
All animal eggs including the egg whites.
Nuts & Seeds
This includes nut products like butters, oils and flours.
Seeds
This includes seed-based butters, oils and spices as well as coffee and cocoa products.
Nightshades
Nightshades including tomatoes, potatoes, eggplants, and all types of peppers including spices like chili-based spices and red pepper flakes are avoided during the elimination stage of the AIP diet.
Refined Sugars, Oils & Processed Foods
This includes white and brown sugars, sugar substitutes like stevia and aspartame, and processed vegetable oils such as corn or sunflower oil.
Food Additives
Check the labels of store-bought products to ensure ingredients are AIP compliant and free of food chemicals and dyes, flavorings and emulsifiers like guar gum and xantham gum.
All Alcohol
AIP Diet Downloads
Download your free AIP Diet Foods to Eat and AIP Diet Foods to Avoid pdf
Want a handy resource? Download this AIP Diet Cheat Sheet Checklist for a quick guide to the YES and NO foods allowed.
Click here to download a printable copy of this list for AIP Diet Pantry Staples
AIP on a Budget
Consider buying in bulk, especially if there are sales.
Opt for ground meats and organ meats where possible as these are typically some of the more affordable sources of protein.
Shop for seasonal produce and frozen veggies.
Check out my post about some affordable Caribbean ingredients that might be available in your area.
If you can, try growing your own produce or shopping at local farmers markets for lower prices.
Try meal prepping/batch cooking some cost effective meals with ground meat like this garlic pork and spinach dish, this ground beef stir fry, these meatloaf muffins and this gluten-free orange chicken.
AIP Diet FAQs
Can I eat out on the AIP diet?
With great planning and communication, it's possible. If you're able to, peruse the menu and call the restaurant ahead of time to discuss your dietary requirements to see what can be arranged.
Can I follow the AIP diet as a vegetarian or vegan?
Although the AIP diet protocol is plant-based, it is not a vegan or vegetarian diet. Without meat or seafood, all other significant forms of protein that a vegan or vegetarian might consume like soy, grains, dairy, legumes, seeds and nuts are eliminated on this diet. Please consult with your healthcare provider or a registered dietitian to ensure whether AIP is appropriate for you.
You might be interested in these other Autoimmune Protocol (AIP) Resources:
*As a Dr. Sarah-Approved AIP Blogger, the information in this post follows the guidelines and information about the Autoimmune Protocol as laid out by Dr. Sarah Ballantyne, PhD. in The Paleo Approach: Reverse Autoimmune Disease and Heal Your Body (2014) and The Autoimmune Protocol (AIP) e-book.