Make AIP meal planning easy and simple with these 15 easy AIP dinner recipes. From sheet pan meals to soups and stews, budget-friendly options and one-pot/one-pan dishes, these are easy autoimmune protocol diet dinner recipes for beginners and those well on their journey alike!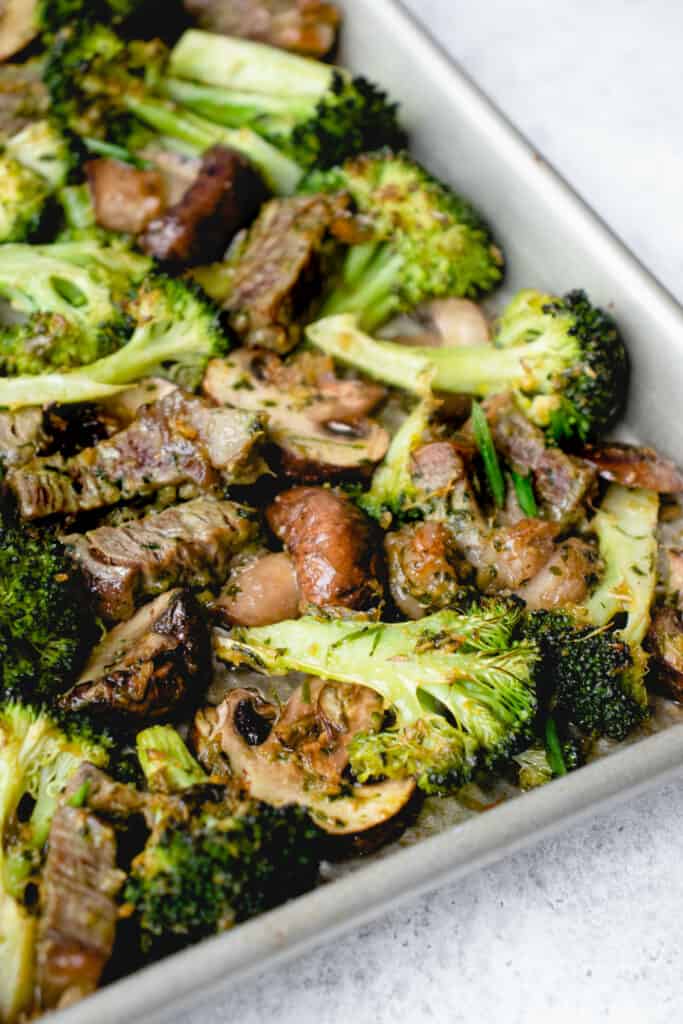 Figuring out what to eat for dinner on the autoimmune protocol (AIP) diet can be stressful. Not to worry! If you feel stuck making the same recipes on repeat and miss your pre-elimination favorite meals, this roundup is for you!
These 15 easy dinners make AIP diet meal planning fun, simple and delicious! These recipes use easy and accessible AIP-compliant ingredients and they taste amazing. They're sure to be your new favorites!
Tips to Making AIP Dinners Easy
Meal Prep & Freeze – Make meals ahead and freeze them. Keep leftovers in the fridge or freezer to use at another time.

You'll save time in the kitchen by batch cooking a few of these quick and easy AIP recipes. This way you'll always have an easy AIP meal ready to go. This is especially helpful on busy weeknights or if you're in the midst of an autoimmune flare and are unable to cook.

This tip works well for non-meal recipes like Nomato Sauce that you can use in many different AIP recipes. Make a large batch and freeze in smaller portions (like in an ice cube tray) so that you'll always have on hand to make sauces, soups, and stews.

Stock your Pantry with some staples

Items like grain-free, AIP-compliant pasta can be made quickly. Pair with any of the meat and vegetable recipes for a well-rounded, quick and easy AIP dinner.

Use frozen vegetables in recipes where possible

They're affordable and easy to prepare. Ensure the ingredients are AIP-compliant, just the frozen vegetable, without preservatives, sugars, or other additives.
More AIP Diet Meal Planning Faves
Get access to your FREE copy of a 7 day AIP meal plan
This Autoimmune Paleo Protocol Meal Plan is filled with easy AIP lunch recipes, dinners, AIP-elimination stage compliant breakfasts, snacks and more.
More Resources for the Autoimmune Protocol (AIP) Diet: